About 2again
2Again is a new and exciting dating app that launches May 2022 worldwide simultaneously and in many languages.

Then you probably ask yourself: "Well, are there not plenty of dating apps on the market already? "And yes! There are". However, this is different and stands out from the crowd. Immediately when you see it and swipe through the profiles it looks like the others. But cool features are hidden and are definitely worth a download.
Direct message to unknown
Basically, you can write to each other when you have a match. But imagine that you have just seen a profile that you just have to get in contact with. The only problem is just that the person has not seen you yet. So therefore you can pay to send a direct message to the person, you do not yet have a match with, but it gets even better.

- So put a little emotion in the messages and not just a simple "Hello beautiful", because these messages are often ignored and deleted.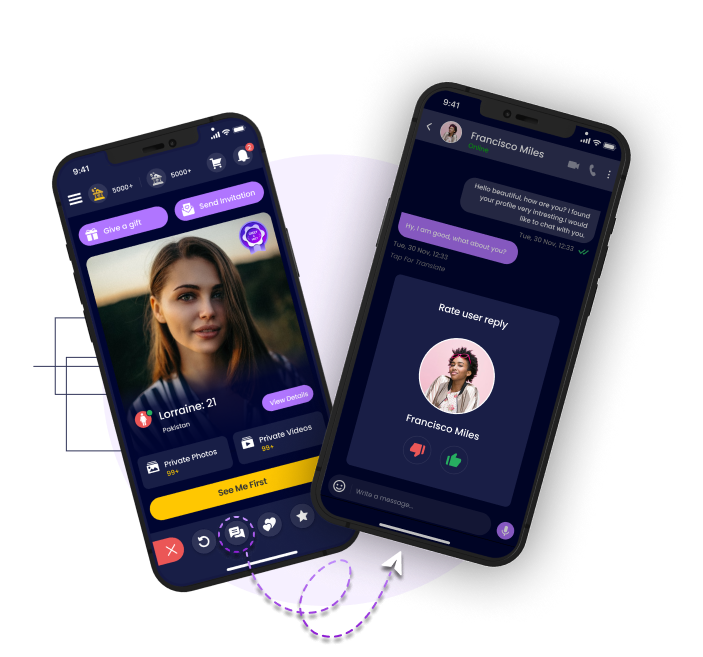 Appear first to person you wish to
You have the option to appear first to a person you wish to, and that person will see you on feeds when comes online next time. You can also see inside interactions if that person saw you already. You can also give a like or super like, you can send direct messages or a small gift, if you can not forget the person. So there are many opportunities to get a match with just the one and only at 2Again.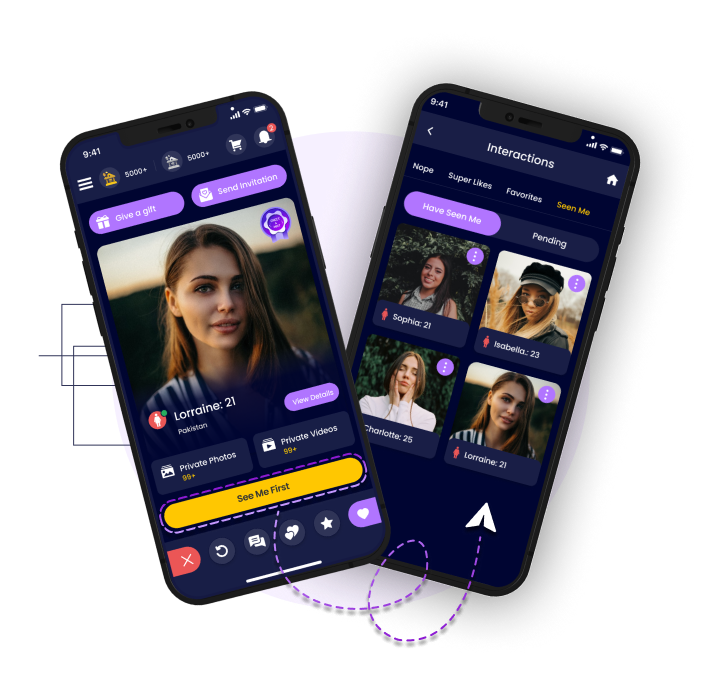 Earn silver coin by replying to unknown
Because in 2Again, the advantage is, that you can send a paid message to another profile. If the recipient of your message thinks "Cool!" and answers you back, must you as the sender, Rate the message you get back, with either thumbs up or down - depending on what you thought of the answer. If you rate with thumbs up, the sender of the answer now gets a reward in the form of silver coins, and this to promote the good and positive dialogue and more matches in between our users, so the better content you write, the better answers you get back!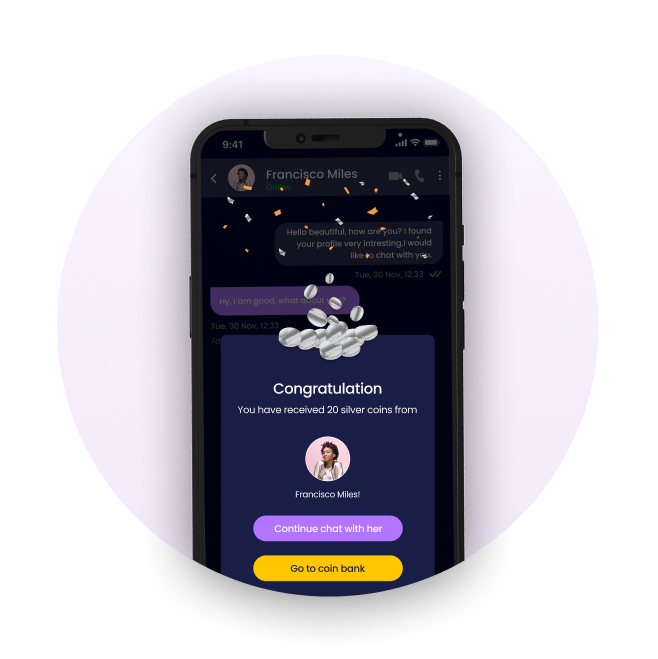 Earn silver coin by private photo and video gallery
You can also earn silver coins by putting some great photos and videos into your private photo and video folders. For these items, other users pay to view and then rate them. So the better stuff you post, the better rating and thereby more visits and who knows…? Maybe more matches in the end.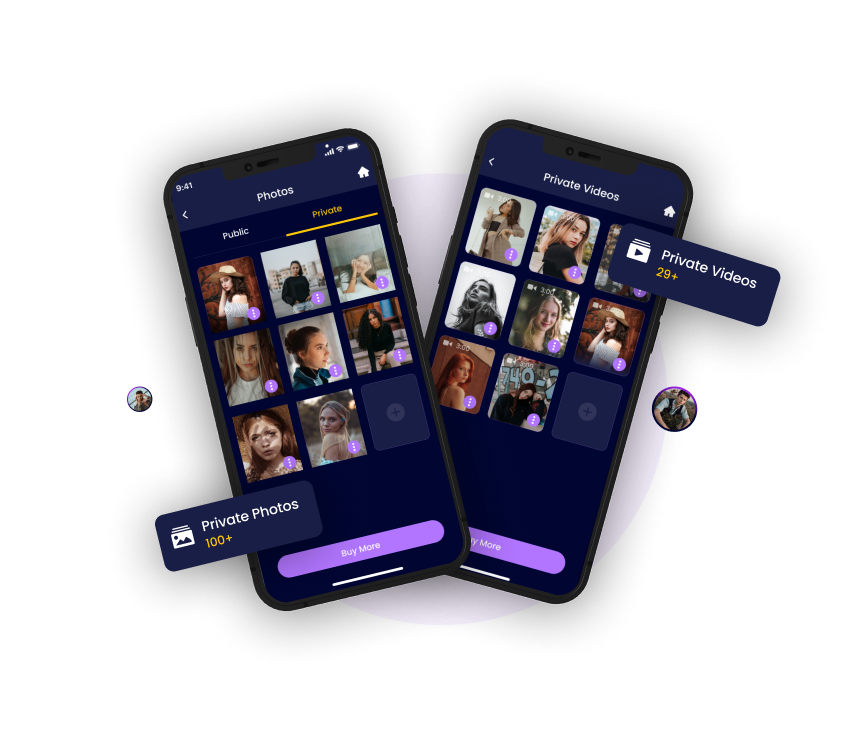 Withdraw silver coin to real money
Silver coins can, once you have earned enough, be converted to real money and deposited into your bank account.

There is, of course, a limit to what you can earn from silver coins per month per user, so people can not take advantage of each other!

And why do we do that…? It's very simple… small rewards or gifts are super icebreakers to get the dialogue started, leading to more matches between our users. And the most important thing for us is, that everyone gets a positive experience on 2Again. And who knows? Maybe find the one and only.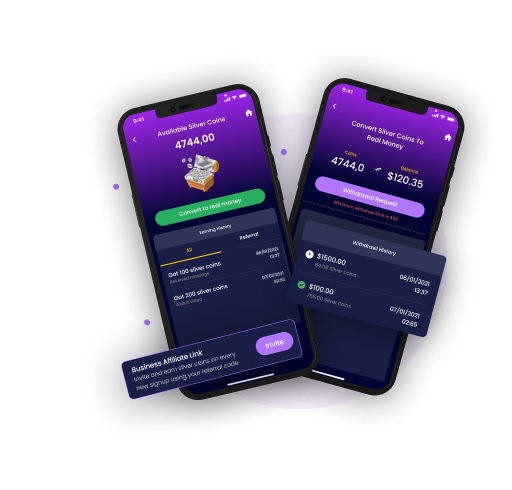 Let's keep in touch
How Can We Help You?